Weekly Fall/Winter Power Skating
Registration to these programs will Open Friday December 1st, 2023 at 10 AM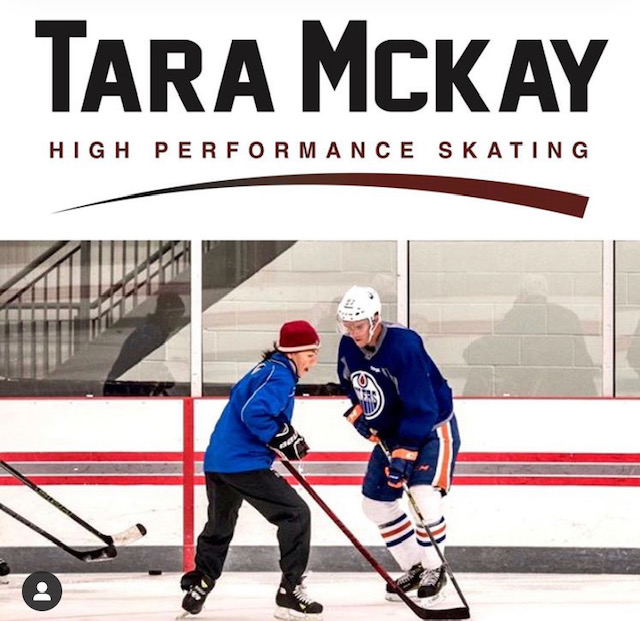 Programs will include a main focus on power skating including:
Stride Mechanics and Efficiency of Skating Skills
All Edges, Balance, Posture, Stability
Lateral Movement, All Pivots and Transition Skating
Quickness, Agility, Change of Speed
Puck handling skills added to skating technique including all fundamentals: agility that combines stick handling and skating skills, quick feet, pivoting, lateral movement, acceleration, movement in tight spaces, and various skating/puck control postures and techniques.
*All Sessions INSTRUCTED BY TARA and JEFF
POWER SKATING AND SKILLS
*By Acceptance Upon Registration*
Players must be accepted and at appropriate level. Acceptance will be confirmed via email after registration is received. Spaces are limited. Players must register for their own age group.
**For the multi age programs, we will be splitting the groups according to age and ability**
Payment Information:
E-Transfer to taramckay71@gmail.com
Cash on day 1
Cheque to Tara McKay High Performance Skating Inc.
Group
Location
Dates & Times
Cost
2011/2012/2013/2014
A/AA/AAA
The Barn Newmarket
17299 Kennedy Road
Mondays 8:00pm-9:00pm

January 8th, 15th, 22nd
February 5th, 12th, 26th, 2024

*No class Jan 29th or Feb 19th*

REGISTRATION CLOSED - FULL


$406.80 (includes HST)

Must be Accepted by Tara
2015/2016
Must be playing in Rep /
MD development stream
The Barn Newmarket
17299 Kennedy Road
Wednesdays 5:00pm-6:00pm

Jan 10th - Feb 28th, 2024

REGISTRATION CLOSED - FULL


$542.40 (includes HST)

Must be Accepted by Tara
2013/2014
REP level A/AA/AAA
The Barn Newmarket
17299 Kennedy Road
Wednesdays 6:00pm-7:00pm

Jan 10th - Feb 28th, 2024

REGISTRATION CLOSED - FULL


$542.40 (includes HST)

Must be Accepted by Tara
2011/2012
A/AA/AAA
The Barn Newmarket
17299 Kennedy Road
Wednesdays 7:00pm-8:00pm

Jan 10th - Feb 28th, 2024

REGISTRATION CLOSED - FULL


$542.40 (includes HST)

Must be Accepted by Tara
2009/2010/2011
A/AA/AAA
The Barn Newmarket
17299 Kennedy Road
Wednesdays 8:00pm-9:00pm

Jan 10th - Feb 28th, 2024

REGISTRATION CLOSED - FULL


$542.40 (includes HST)

Must be Accepted by Tara
2014/2015
A/AA/AAA
The Barn Newmarket
17299 Kennedy Road
Sundays 9:00am-10:00am

January 7th - February 25th, 2024

*No class Feb 18th*

REGISTRATION CLOSED - FULL


$474.60 (includes HST)

Must be Accepted by Tara
2011/2012/2013
A/AA/AAA
The Barn Newmarket
17299 Kennedy Road
Sundays 10:00am-11:00am

January 7th - February 25th, 2024

*No class Feb 18th*

REGISTRATION CLOSED - FULL


$474.60 (includes HST)

Must be Accepted by Tara
2008/2009/2010
A/AA/AAA
The Barn Newmarket
17299 Kennedy Road
Sundays 11:00am-12:00pm

January 7th - February 25th, 2024

*No class Feb 18th*

REGISTRATION CLOSED - FULL


$474.60 (includes HST)

Must be Accepted by Tara
2014/2013/2012/2011
A/AA/AAA ONLY
*Groups will be split
according to ability*
Uxbridge Arena
Thursdays 7:00am

Jan 11th - Feb 29th, 2024

REGISTRATION CLOSED - FULL


$542.40 (includes HST)

Must be Accepted by Tara
2016/2015/2014
Must be playing in Rep /
MD development stream
Uxbridge Arena
Fridays 7:00am

Jan 12th - Mar 1st, 2024
Register now
$542.40 (includes HST)

Must be Accepted by Tara